Making Memories One Piece at a Time!
Beautiful, high quality jigsaw puzzles are the perfect activity for the entire family. Made in the USA.
Our Newest Jigsaw Puzzles
The Heritage Puzzle Difference
Beautiful high quality puzzles! Original artwork and one-of-a-kind prints.
Warranted against manufacturing defects and missing pieces. Email us for replacement.
We are proud to have all of our puzzles made in the USA!
Hundreds of retail partners nationwide. Email us for locations.
Kind Words From Our Customers
"We have ordered several 550 piece puzzles from Heritage and love putting them together as a family. The puzzles look great and the delivery and customer service is excellent!"
"Completed the All Things North Carolina Puzzle last Friday with two friends and we loved it! One of the more challenging puzzles that I've completed but it was very high-quality and great to learn about the different NC landmarks as we worked through it."
"Charming selection of puzzles. Scenic with a lot of region-specific puzzles that make excellent gifts for family in the area."
"Heritage Puzzles are made in the USA and are nice quality! I ordered 5 to keep my Mom busy, and she is sharing with my sister! Since we had to cancel our beach trip, I got puzzles that will remind us of the Coast and Sea Turtles. My order arrived in 3 days!"
"I completed the Beach Treasures puzzle and it is beautiful, and am now ready for my next coastal theme puzzle!"
"Just finished my second Heritage puzzle...beautiful puzzles...given to me by my son Scott....Have one more to go....Very nice puzzles, well constructed!"
Custom Puzzles Are Available
Custom puzzles are a perfect branding opportunity for all types of businesses and non-profits! Perfect fundraising opportunity or great way to boost revenue! We offer custom puzzles for all types of organizations!

You provide the artwork and we do the rest!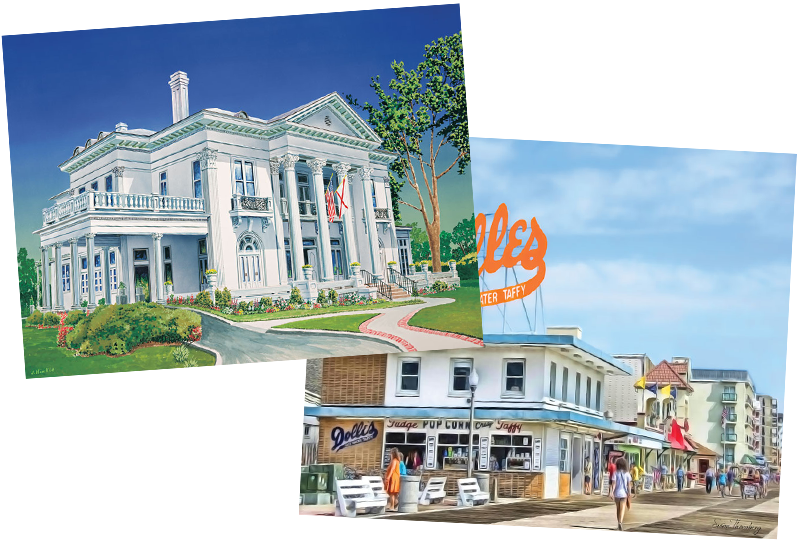 Sign Up For Our Email Newsletter
Get notified of special promotions, new releases, and more!